Solution
SharePoint & Viva
Revolutionise your employee experience and boost productivity in the modern workplace with SharePoint and Microsoft Viva. With SharePoint's user-friendly content management system, you can easily store, share and collaborate on documents and data, increasing efficiency across your organisation.
Viva complements this with powerful engagement features that improve employee wellbeing and enable easy access to company news, policies and resources. Together, these solutions provide a fully integrated and personalised experience that drives employee engagement and fosters a culture of innovation and growth. By partnering with us, you can transform the way your team works and unlock the full potential of your organisation.
The Microsoft Stack
Viva la Viva
Increase wellbeing, productivity and accessibility with a range of powerful tools. From the familiar friend of SharePoint through the Microsoft Viva stack, a suite of tools to help boost employee engagement
Viva Connections
Discover the benefits of Viva Connections, the employee experience platform that streamlines communication and access to resources. Increase engagement and productivity with personalized content and seamless integration into Microsoft Teams.
Viva Insights
Boost employee morale and productivity with apps that monitor key performance and wellbeing metrics.
Viva Topics
Discover the power of Viva Topics with personalised, AI-driven recommendations, Viva Topics makes it easy to access and share the right information at the right time.
Viva Learn
Master your skills and empower your team with Viva Learning. Access personalized learning experiences and develop your knowledge at scale.
Viva Goals
Empower your workforce with Viva Goals. Set, track, and achieve goals collaboratively with personalised insights and continuous feedback
SharePoint
Unlock the power of collaboration and organisation with Microsoft SharePoint. With its advanced capabilities for document management, team collaboration, and workflow automation, SharePoint is the ultimate platform for seamless business operations. Empower your teams to work together more efficiently and effectively with SharePoint.
Wellbeing
Viva for Retail
Retail businesses can benefit greatly from Microsoft Viva Insights. By gaining deep insights into employee engagement and productivity, retailers can optimise their workforce and identify areas for improvement.
Viva Insights provides managers with real-time data on team collaboration, meeting patterns, and communication trends, enabling them to make informed decisions that lead to greater efficiency and improved customer experiences.
With Viva Insights, retail businesses can gain a competitive edge by optimising their workforce and improving their operations.
SharePoint Syntax
SharePoint for Public Sector
SharePoint Syntex is a powerful tool for public sector workers, enabling them to automatically classify, extract, and tag content from documents, images, and videos. This can help to streamline processes, reduce manual effort, and ensure compliance with data protection regulations.
By automating these tasks, public sector workers can focus on delivering exceptional service to citizens and improving operational efficiency. With SharePoint Syntex, public sector organizations can harness the power of AI to drive better outcomes and create a more effective and efficient process.
Productivity
Viva for Human Resources
Microsoft Viva is a game changer for HR managers, providing a central hub for employee engagement, development, and well-being.
With features like Viva Connections, Insights, Topics, and Learning, HR managers can better connect with employees, gain valuable insights, track progress and compliance, and provide a personalised learning experience. This leads to increased employee satisfaction, retention, and productivity, resulting in a stronger, more engaged workforce.
Transform your HR operations with Microsoft Viva and take your employee experience to the next level.
Our clients
Akari's brilliant clients
Take a look at some of the amazing businesses we have helped.
Contact us
Enhance your employee experience
If you're ready to make your business a happier, inclusive and more productive place, get in touch with us. We can recommend the right solutions for your needs.
Breakthrough thinking
From our blog
Looking for more insights? Check out some of our latest articles.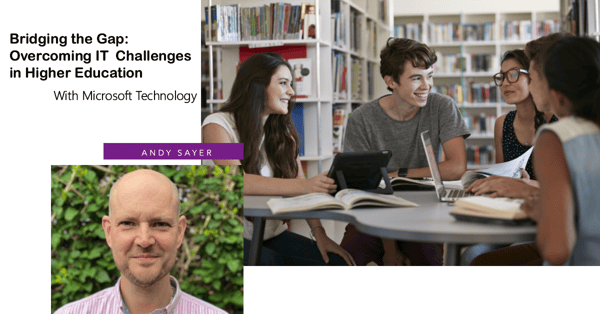 Navigating Challenges in Higher Education IT
Navigating Challenges in Higher Education IT: Knowledge Gaps and Legacy Systems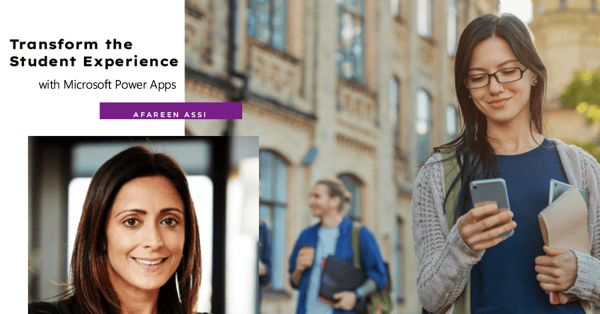 Transforming Onboarding and Student Experience: The Power of Microsoft Power Apps in Education
Transforming Onboarding and Student Experience: The Power of Microsoft Power Apps in Education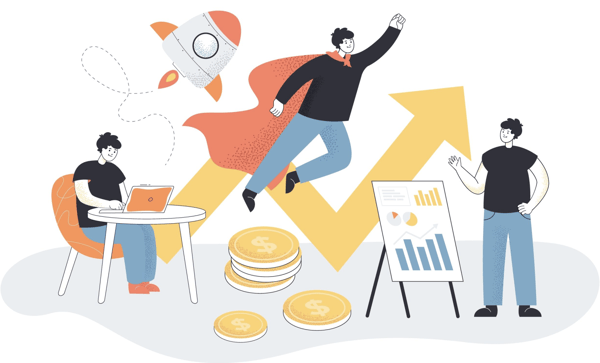 Unleashing the AI Superpower: Power Platform's Journey into the Future
Unleashing the AI Superpower: Power Platform's Journey into the Future. Let's talk about AI, Power Platform, Copilot and the future.