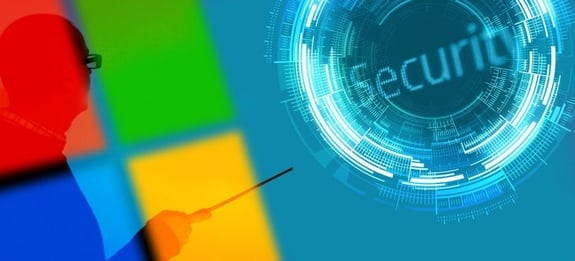 Security
Secure your business
In today's digital era, ensuring robust security isn't just a priority, it's a necessity. We embrace the comprehensive protection offered by Microsoft Security to fortify your digital boundaries. With cutting-edge tools like Microsoft Sentinel, our approach is both holistic and forward-thinking, assuring you stay protected in an ever-evolving digital landscape. Trust Ingentive to navigate the complexities of the digital security world. With Microsoft's unmatched security solutions and our expertise, we promise a safer, more secure digital experience for your organisation. Let's craft a secure digital future together.

At Ingentive, we understand the unique challenges every client faces which is why we don't use an out of box approach but instead we build solutions tailor-made for you.
Next level security
Microsoft Sentinel is the future of Security. A cloud-native SIEM (Security information and Event Management) tool, Microsoft Sentinel offers intelligent security analytics and unparalleled threat intelligence.
Hands-on Workshops
These workshops offer deep dives into multiple security offerings including Sentinel.
Join us to understand and embrace what security level your organisation needs.
Discovery and Assesment
Aligning business challenges and analysing your security footprint is essential. D
ive deep into your current infrastructure to see at a glance where you need support.
Design, and Implementation
Our agile approach ensures that we understand you and provide solutions that resonate. Our experts work alongside you at every implementation phase, ensuring a successful deployment.
Agile Project Methodology
We adopt an agile project approach for all your security
projects, from workshops through to delivery ensuring your solutions meet your needs while being cost-effective, functional and made to fit.
Ongoing Support
We
provide
continuous support via our expert managed support desk to ensure your applications run optimally. Trust
Ingentive
to keep your operations smooth, efficient, and aligned with your
objectives
.
Your next level security
Microsoft Azure Sentinel
Microsoft Azure Sentinel is a cloud-native solution delivering intelligent security analytics and threat intelligence for organisations of all sizes. Consolidate all your security measures into one unified solution, offering a bird-eye view of your operations. With advanced attack detection, threat visibility, proactive hunting, and threat response, Microsoft Sentinel can protect organisations against increasingly sophisticated threats.
Data collection & analysis
Gather data from devices, applications and infrastructure with Microsoft Sentinel to review and identify any weaknesses or threats. This provides a holistic view of your security landscape, making it easier to be prepared for any actions required.
Detection of undetected threats
Sentinel integrates with various Microsoft products, such as Azure Active Directory, Microsoft 365, and Azure Security Center. With this ability, you can enhance visibility across different aspects of your operations and detect potential anomalies.
Threat investigation with AI
Sentinel deploys machine learning, AI, and behavioral analytics to detect advanced and evolving threats. You can locate unusual patterns and anomalies across your organisation's environment, providing early detection of potential breaches.
Rapid incident resolution
With real-time insight collection and analysis, you can use Microsoft Sentinel to make quick decisions and visualise your security results with customised dashboards. Automated actions can also be activated for certain events, saving you time.
Best Practises
Implementing Microsoft's security suite requires precision. We guide you through
implementation best practices for Microsoft Security
and offer insights on
how to optimise Microsoft Security settings
.
Deployment & Scaling
Whether
you're
looking to understand
how to deploy Microsoft Sentinel
or need strategies on
how to scale Azure Sentinel for large organisations
, our experts are just a call away.
Dedicated Support
From understanding
how Azure Sentinel handles threat intelligence
to discovering
which data sources can integrate with Microsoft Sentinel
, our dedicated support ensures you always have answers.
Collaborate with your teams
We'll ensure that your security teams collaborate more efficiently by providing an advanced platform for sharing insights on investigations, and coordinating incident response actions. You'll always stay updated about the latest threats and attack techniques to protect your workplace.
With Ingentive, you'll also have the ability to adjust resources as needed, ensuring that your platform grows with the necessary security requirements.
Microsoft Security Overview
Our workshops provide a deep dive into the sophisticated world of Microsoft Security. Understand the intricate
Microsoft Security architecture
that's
been crafted to
provide
robust defences against an array of digital threats.
Features and Benefits
We can help you explore the myriad
features of Microsoft Security
. Learn why countless companies opt for Microsoft Security over competitors and witness
firsthand
the unmatched
benefits of Microsoft Security for businesses
.
Get Started
Pondering a security overhaul? We can help you delve into
Microsoft Security subscription pricing
or test its capabilities with a
trial version
. Get in touch If
you're
eager to deepen your knowledge of the benefits of
Microsoft Security
.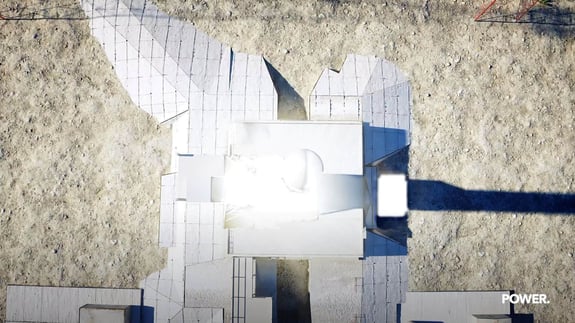 Get started!
Get in touch today to find out how you can get started on securing your workplace!