Solution
Power Platform &
Analytics
Automation has rapidly changed the landscape of traditional digital transformation. We work with the most cutting edge Microsoft technologies to build solutions around you. Leading with Microsoft Power Platform. From Power Apps for custom app development, Power Virtual Agents for 24/7 customer support, Power Pages for enhanced user experience, Power Automate for streamlined workflows, and Power BI for data insights, this all-in-one solution is your ultimate productivity booster.
At our company, we take a hands-on approach to help you harness the full potential of the Power Platform. Our team of experts will work closely with you to tailor the solution to your specific business needs. With the Power Platform, leaving you to reap the benefits of a more streamlined process
The Microsoft Stack
The Technology we use
From enabling the hybrid workforce to activating citizen developers, we have you covered.
Power Platform - Mind the gap
With a wide range of solution's and a market leader for Microsoft Power Platform is changing how we work. Automation is the word on everyone's lips but Power Platform takes it a step further with consistent advancements in the technology changing the game on an almost daily basis. With powerful tools such as Power Apps, Power Automate, and Power BI, you can streamline processes, automate tasks, and gain valuable insights to make informed decisions. Plus, with the added bonus of Power Virtual Agents and Power Pages, you can enhance customer support and user experience. Don't let the competition get ahead - Mind the Gap and discover the power of Microsoft Power Platform to create a competitive advantage for your business.

Added recent advancements have seen the addition on new AI functionality and the introduction of cutting edge tools like integrated conversation builder and Chat GPT to allow you to build in more complexity in your automation and data processes than ever before
Power Apps
Are you tired of using generic apps that don't quite fit your business needs? Say goodbye to off-the-shelf apps and hello to custom Microsoft Power Apps, tailored specifically to your unique business needs. Our team of experts is here to help you create powerful, user-friendly apps without writing a single line of code. Boost productivity, streamline workflows, and achieve your business goals like never before with the power of custom Microsoft Power Apps
Power Automate
Looking to turbocharge your business productivity? Microsoft Power Automate is the ultimate automation tool to streamline your workflows, automate repetitive tasks, and save you time and money. Plus, with seamless integration with other Microsoft tools, Power Automate is the essential ingredient for any successful digital transformation. Don't let tedious tasks hold you back - discover the power of automation with Microsoft Power Automate and revolutionize your business operations today.
Power Virtual Agents
Power Virtual Agents, is the ultimate intelligent chatbot tool to handle customer inquiries and support. Personalised to your business needs, Power Virtual Agents are available 24/7 to streamline your operations and free up your team to focus on the big picture. with new added advancements including AI Builder allowing you to point chatbots to large datasets and Chat GPT allowing you to train chatbots better it has become the perfect tool to automate Q&A leaving employees free to deal with complex customer queries.
Power Pages
Looking to revolutionise your user experience and streamline workflows? Look no further than Microsoft Power Pages. With Power Pages, you can improve efficiency and drive growth, while providing an unforgettable user experience. Upgrade your online presence with Microsoft Power Pages. Create dynamic web pages that showcase your brand and engage your customers. With Power Pages, you can stay ahead of the competition and take your business to the next level. Explore the possibilities of digital innovation today.
Power BI
Looking to give your business a competitive edge? Look no further than Microsoft Power BI, the ultimate tool to unlock the power of your data. With advanced analytics capabilities and easy-to-use data visualisation tools, Power BI empowers you to make informed decisions and gain valuable insights. And with seamless integration into other Microsoft tools, Power BI is the key ingredient for any successful digital transformation strategy. Ready to transform the way you do business? Discover the power of Microsoft Power BI and elevate your operations to new heights today.
Akari's method
Our approach
At Akari we believe every customer is unique. Even those in similar industries can face complex and distinctive challenges so we offer a tailored solution built for you.

Our methodology is simple
Centre of Excellence
Maximise your Power Platform investment for ROI and minimise risk with our expert team delivering a Centre of Excellence (COE).
A Power Platform Center of Excellence (COE) can assist organisations in creating and implementing a governance strategy, designing and setting up a COE, and upskilling their low-code team. With a consultative approach, the COE offers guidance and training on building custom solutions using Power Apps, Power Automate, Power BI, and Power Virtual Agents. This leads to enhanced productivity, improved business outcomes, and an innovative culture within the organisation. .
Hands-on workshops
A Power Platform workshop can help organisations to gain a better understanding of the capabilities of the Power Platform and how it can be used to solve business problems.
The workshop provides hands-on training and guidance on how to build custom solutions using Power Apps, Power Automate, Power BI, and Power Virtual Agents. With a consultative approach, the workshop helps organisations identify opportunities for automation and optimisation, leading to improved productivity and better business outcomes.
Join a Power Platform workshop and unlock the full potential of your organisation.
Discovery and Assesment
Identifying business challenges that align with low-code solutions is essential to make the most of the Power Platform. Running Discovery and Envisioning workshops, conducting Process Optimisation or Automation assessments, and exploring internal low-code capabilities and maturity models empower organizations to make informed decisions and drive business growth.
Solution, Design and Implementation
Our Solution Design & Implementation services for the Power Platform are delivered with an agile approach that is aligned with your organisation's unique needs.
Our team of experts works closely with you to understand your business requirements and develop customised solutions that will help improve your operations.
We guide you through every step of the implementation process, ensuring a smooth and successful deployment. With our services, you can leverage the full potential of the Power Platform to transform your business operations.
Ongoing Support and Enablment
Our managed support services for the Power Platform provide expert assistance to ensure optimal performance and availability of your critical applications.
Our team of certified professionals offers monitoring, proactive maintenance, and incident response to quickly resolve any issues. With our managed support services, you can focus on your core business while we take care of the Power Platform. We ensure that your systems are running smoothly and efficiently, allowing you to maximize your investment and achieve your business objectives.
Agile Project Methodology
Agile project management is essential to ensure a smooth build of any project, including those built with Microsoft Power Platform.
By adopting an agile approach, teams can quickly adapt to changes, test and validate ideas early on, and prioritize tasks based on customer feedback. This helps to reduce the risk of project failure and ensures that the final solution meets the customer's needs.
With agile project management, teams can deliver projects faster, with higher quality, and at a lower cost, resulting in greater customer satisfaction and a competitive advantage for the organization.
Our Industries
We work across multiple industries -
Have a look at how we see Power Platform helping with our clients.
Power Virtual Agents
For Health Care
Microsoft Power Virtual Agents can help healthcare providers answer common questions about their patient intake process, shift management, and patient status tracking.
By providing 24/7 personalized support, patients can receive timely and efficient care, while healthcare staff can focus on critical tasks. Power Virtual Agents automate routine inquiries, freeing up valuable time for healthcare providers to offer the best possible care. With improved patient satisfaction and more streamlined operations, healthcare providers can deliver better care and achieve better outcomes.
Power BI
For Retail
Microsoft Power BI can help retail businesses answer common questions about their checkout functionality, order fulfillment, and product recommendations.
By connecting with their backend systems, Power BI can provide real-time analytics and insights into checkout processes, order tracking, and customer behaviour.
With advanced data visualisation tools, Power BI makes it easy to gain valuable insights and make informed decisions, leading to better product recommendations and more satisfied customers. Transforming your retail operations.
Power Apps
For Media
Microsoft Power Apps provides media companies with a powerful tool to improve their overall operations. With the ability to create custom apps, media companies can provide a better experience for their audience, and enhance productivity for their team.
By leveraging the flexibility and scalability of Power Apps, media companies can adapt quickly to changing trends in the industry and stay ahead of the competition. Whether it's building an app for content management or audience engagement, Power Apps is a vital tool for media companies looking to strengthen their operations and achieve better outcomes.
Persona Example
For the Financial Director
The Power Platform is a game-changing solution for finance directors, offering tools like Power BI, Power Apps, and Power Automate. These tools enable you to gain valuable insights into data, automate processes, and improve customer support, all while saving valuable time and reducing costs.
The Power Platform COE ensures efficient management, allowing you to transform your operations and streamline workflows with the right governance.
Our clients
Akari's brilliant clients
Take a look at some of the amazing businesses we have helped.
Contact us
Book a meeting
with an Akari specialist
If this has piqued your interest and you would like to find out more on how Power Platform could help your business, book a meeting with one of our specialists.
Breakthrough thinking
From our blog
Looking for more insight? Check out some of our latest articles.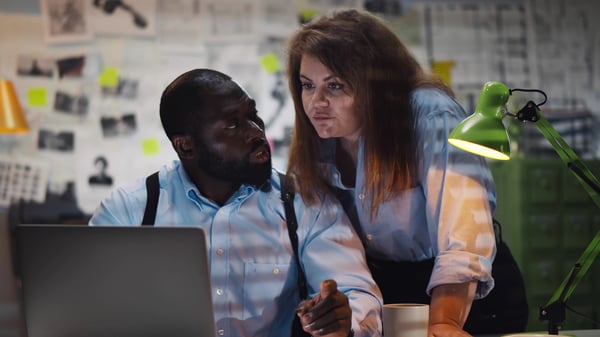 How updating systems using Power Platform saves you time and money:
In today's fast-paced world, businesses are facing unprecedented challenges in managing their frontline workers' HR processes.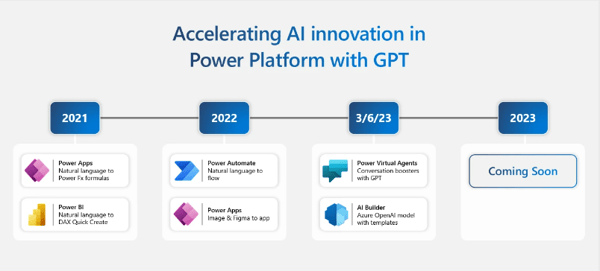 Say Hello to Your New AI-Powered Teammate: Microsoft's Latest Preview Features for Power Platform, Including Chat GPT and AI Builder
New Preview releases for AI Innovation Power Platform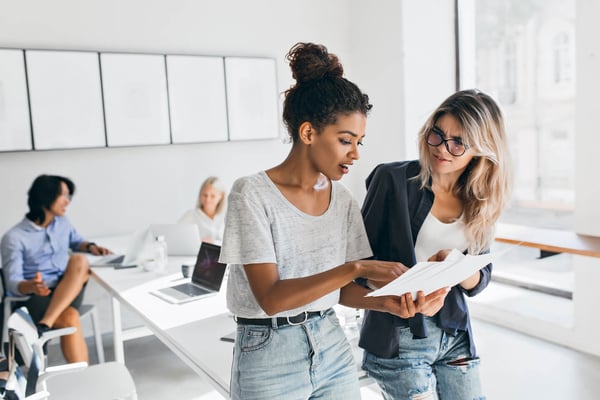 Persona Analysis: The Key to Unlocking Success
Maximise the impact of your change management efforts with persona analysis. Explore the benefits of understanding your target audience, see real-world...