Solution
Microsoft 365 & Teams
Microsoft 365 and Teams are the ultimate tools for modern teamwork and productivity. With Microsoft 365, you get access to a suite of powerful productivity applications including Teams, One Drive, One Note and Planner
Microsoft 365 also provides a centralised hub for communication, collaboration, and project management. Bring your team together and work more efficiently than ever before with Microsoft 365 and Teams.
Reimagine productivity, today!
Why Microsoft 365
Problems we solve
Increase wellbeing, productivity and accessibility with a range of powerful tools.
Microsoft Teams
Microsoft Teams is a powerful communication and collaboration platform that has become an essential tool for businesses and organisations worldwide. It provides a centralised hub for team communication, enabling team members to stay connected, share ideas, and work together seamlessly.
With features like chat, video conferencing, file sharing, and more, Teams simplifies workflows, enhances productivity, and facilitates seamless communication between team members. Its integration with other Microsoft Office tools such as OneNote, SharePoint, and Planner make it a comprehensive solution for team collaboration.
In addition, Teams offers robust security and compliance features to ensure the safety of sensitive data and meet regulatory requirements. Its intuitive user interface, constant evolution, and ease of use make it a must-have tool for any website looking to improve team productivity and enhance communication and collaboration.
One Note
OneNote is a versatile and intuitive note-taking tool that enhances productivity, organisation, and collaboration. With a user-friendly interface, robust features, and integration with other Microsoft Office tools, it offers seamless note-taking and sharing across multiple device platforms. Its security features and paper reduction capabilities make it an essential tool for websites.
Planner
Whether you're working on a small project or a complex one, Planner offers a comprehensive solution that enables you to manage tasks, track progress, and achieve your goals. By utilizing Planner, your team can streamline workflows, improve productivity, and enhance collaboration to take your projects to the next level, integrating seamlessly with other Microsoft 365 tools, Planner simplifies project management for businesses of all sizes, allowing team members to track progress, assign tasks, and manage projects with ease.
One Drive
OneDrive is a cloud-based storage solution that provides secure and easy access to files from anywhere, on any device. With its powerful collaboration features and integration with other Microsoft 365 tools, OneDrive streamlines workflows, simplifies file sharing, and enhances productivity, making it an essential tool for any organisation.
Stream
Stream from Microsoft is a powerful video sharing and management tool that enables businesses to create, share, and manage video content securely. With its advanced analytics and integration with other Microsoft 365 tools, Stream streamlines workflows and enhances communication, making it an essential tool for any website looking to improve video content management.
The Productivity Suite
The Microsoft productivity suite is a comprehensive suite of business productivity tools that includes applications like Word, Excel, PowerPoint, Outlook, and more. These tools are designed to streamline workflows, improve collaboration, and enhance productivity, enabling businesses to achieve their goals more efficiently. With cloud-based services like OneDrive and SharePoint, the Microsoft productivity suite offers seamless integration and secure access to files from anywhere, on any device. The suite also includes powerful project management tools like Planner and communication and collaboration tools like Teams, making it a versatile solution for businesses of all sizes.
Working from anywhere
With the growing trend of remote work, cloud-based technologies like Microsoft Teams have become essential tools for businesses and organisations to ensure seamless communication and collaboration from anywhere, at any time.
By leveraging cloud technology, team members can access files and documents securely from any device, regardless of their location. This enables businesses to streamline workflows and enhance productivity, as team members can access and edit documents in real-time, and collaborate on projects in a seamless and efficient manner.
Moreover, Microsoft Teams provides a centralised hub for team communication, with chat, video conferencing, file sharing, and other features that facilitate collaboration and teamwork from anywhere. Teams' versatility and ease of use have made it a critical tool for businesses that need to ensure the continuity of their operations in the face of changing work environments.
Overall, by utilising cloud technology and Microsoft Teams, businesses can work from anywhere, providing team members with the tools they need to stay connected and work effectively, no matter where they are located.
Apps that work
Teams Apps and Solutions
Teams Apps and Solutions
Microsoft Teams offers a wide range of apps that can help businesses streamline workflows and enhance productivity. Teams apps provide a seamless integration of business tools and applications, enabling users to access their favourite tools within the Teams platform.
Teams apps range from project management tools, like Trello and Asana, to collaboration tools like Zoom and WebEx. With the ability to integrate apps seamlessly with Teams, users can access the tools they need to enhance their productivity and collaboration in one place.
Moreover, Teams apps are constantly evolving, with new apps added regularly, making it a versatile platform for businesses of all sizes. Whether you need to manage your projects, collaborate with your team, or automate your workflow, Teams apps provide a comprehensive solution to help you achieve your goals. And if you need something a bit more unique, Akari also offer custom development across Teams Apps for that truly bespoke solution
Productivity
Empower your employees
Improve the overall employee experience with the right toolkit.
From data platforms that make insights accessible to video conferencing applications that make remote work a breeze, we've got a whole host of solutions your employees will love.
Akari's method
Our approach
Use technology as a force for good in your organisation.
Focus on accessibility
Give your employees the tools to help them reach their full potential, regardless of their abilities.
Microsoft orientated
As award winning Modern Work partners and keen Power users, we believe the Microsoft suite is perfect for the employee experience.
Data-driven
With the aid of Microsoft Viva, you can track valuable productivity and wellbeing insights.
Productivity focused
Empower your workforce with the data they need, fast, and benefit from increased efficiency.
Custom solutions
Want to improve your employee experience through a custom app? We have the know-how to build it.
Modern technology
We can help reduce the burden of manual processes through platforms such as Power Automate.
Our clients
Akari's brilliant clients
Take a look at some of the amazing businesses we have helped.
Contact us
Enhance your employee experience
If you're ready to make your business a happier, inclusive and more productive place, get in touch with us. We can recommend the right solutions for your needs.
Breakthrough thinking
From our blog
Looking for more insights? Check out some of our latest articles.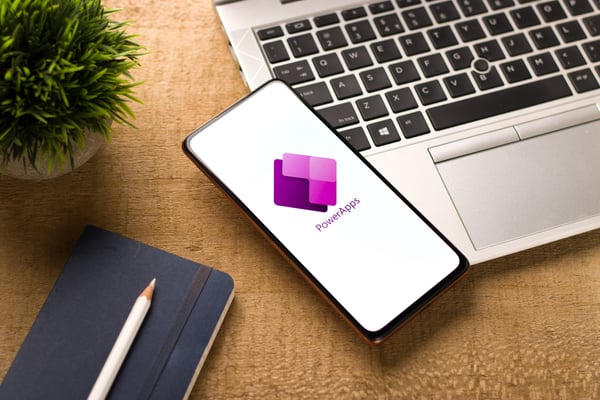 Boost the Performance of Your Power Apps: Insider Tips and Best Practices
Find out the latest from our MVP's speaking event on the power of power platform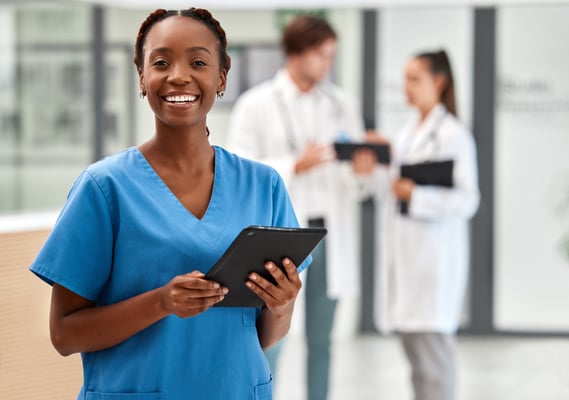 How can Akari help the Healthcare Industry?
Improving efficiency is important for any industry - but can you really argue that there's anywhere more important than in healthcare? Let's talk about it.
Let's Improve the Employee Experience
Let's improve the Employee Experience. In today's fast-paced world, businesses are facing unprecedented challenges in managing their processes. Learn more...