Solution
Custom Development
We talk a lot about the power and versatility in Teams Apps and Power Apps but sometimes no matter how good the out of box solution is, tweaking and customisation bring so much more strength and versatility to the end result. One of Akari's key stegths that has led us to work with some of the largest names in the UK and beyond. Customisation brings many strengths to these, including increased efficiency, improved user adoption, and enhanced functionality. They can also improve user adoption by creating apps that align with their specific needs and workflows, making it easier for users to access the information they need and perform their tasks more efficiently.
Custom development can also unlock new functionality that is not available out-of-the-box, such as integrations with third-party systems, data visualisations, and automated processes. By extending the capabilities of these platforms, businesses can gain a competitive advantage, improve their bottom line, and achieve their goals more quickly.
Full support
Problems we solve
Unlock the benefits of intelligent automation across your business.
Inefficient processes
Tired of ineffective processes? We'll demonstrate how automation can boost your productivity.
Employee tasks
Give your employees the engaging work they crave, not the repetitive manual work they'd rather avoid.
Human error
Limit the likelihood of mistakes with consistent and reliable automated processes.
Cost concerns
Custom development doesn't have to cost an arm and a leg. We'll suggest cost-effective solutions.
Outdated mindsets
There are endless possibilities with automation. If you can imagine it, we can help you build it.
Skills gaps
Don't have development skills in-house? That's not a problem. Let our experts do it for you.
Built around you
Why custom?
Custom development is an integral part of creating solutions like Teams apps and Power Apps that meet the unique needs of organisations. While these platforms offer a wide range of pre-built functionalities, custom development allows businesses to tailor their applications to their specific requirements. This can involve creating new features, customising the user interface, and integrating the app with other systems to create a seamless user experience.
Custom built
Make the impossible possible
Custom-built solutions on the Power Platform and Teams are designed to address the specific needs of businesses and provide tailored solutions that meet unique requirements. These platforms offer a wide range of pre-built functionalities that can be customised to fit the needs of the business, offering increased efficiency, productivity, and enhanced functionality. By customizing these platforms, businesses can streamline workflows, eliminate manual processes, and improve the user experience.
Custom-built solutions on Power Platform and Teams can unlock new possibilities by extending the capabilities of these platforms. By leveraging custom build, businesses can create unique applications, integrations, and workflows that are designed specifically for their business requirements. These custom-built solutions can help businesses automate their processes, increase productivity, and gain a competitive advantage in their market.
Expert-led
Ensure maximum success
We are committed to ensuring maximum success for our clients through our custom development solutions. Our team of experts goes above and beyond to provide complete wrap-around support, ensuring that you receive the most value from our services.
Our process doesn't end after building your automated application. We follow rigorous in-house testing procedures to ensure that it functions optimally and meets your specific requirements. And, if you ever need to build upon your application in the future, our team is always available to facilitate any changes or additions you may need.
We understand that the success of your business depends on the functionality and reliability of your applications. That's why we are dedicated to providing comprehensive support throughout the entire development process and beyond. With our custom development solutions, you can be confident that you will receive the best possible outcome for your business.
Akari's method
Our approach
Put your feet up. We manage the process from end-to-end.
Discovery assessment
Our Discovery assessment for custom development on the Power Platform is a comprehensive process that helps businesses identify their unique requirements and create a tailored solution that meets their specific needs. With our expert guidance, you can streamline workflows, automate processes, and achieve your business goals with confidence.
Process selection
With your help, we'll determine the processes we can automate and draft up a Proof of Concept.
Custom build
From here, our experts build your very own unique custom development.
Simple management
We integrate the process robots with either hosted or custom orchestration for simple management.
Full testing
Once the application's up and running, we test it extensively to make sure everything's in working order.
Project management
Our project management for custom development on the Power Platform ensures that your project is delivered on time, within budget, and to your exact specifications. We provide a comprehensive project management approach, including planning, execution, monitoring, and quality control, to ensure the success of your custom development project.
Our clients
Akari's brilliant clients
Take a look at some of the amazing businesses we have helped.
Contact us
Have we piqued your interest?
If you've got an idea that you think we can help with then ...
Breakthrough thinking
From our blog
Looking for more insights? Check out our latest articles.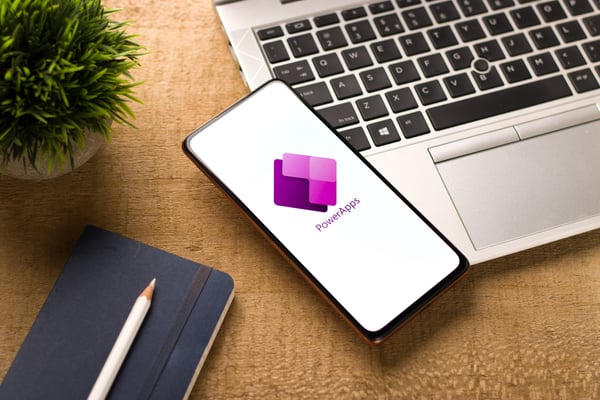 Boost the Performance of Your Power Apps: Insider Tips and Best Practices
Find out the latest from our MVP's speaking event on the power of power platform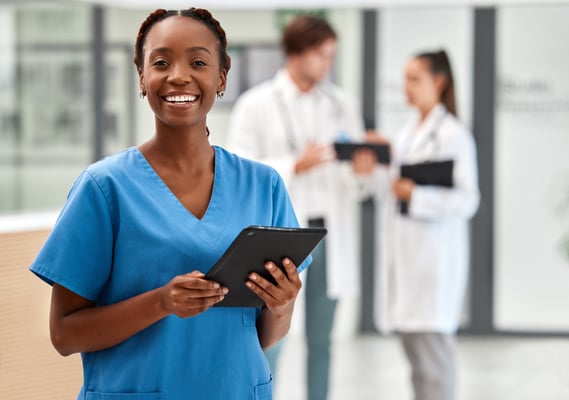 How can Akari help the Healthcare Industry?
Improving efficiency is important for any industry - but can you really argue that there's anywhere more important than in healthcare? Let's talk about it.
Let's Improve the Employee Experience
Let's improve the Employee Experience. In today's fast-paced world, businesses are facing unprecedented challenges in managing their processes. Learn more...