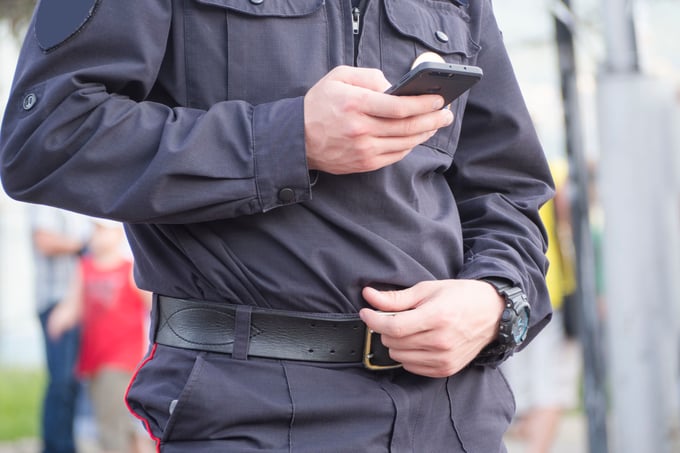 How Teams overcomes the communication challenge in Emergency Services
The communication challenge that blue light organisations and first responders face is growing, where every second counts in emergency situations - there's no time to wait on pressing data and information.

When is backup arriving? Have all residents evacuated the building? How many patients are being discharged? What equipment do we have? Are the correct people waiting on call?
First responders continue to be resilient by developing mobile, collaborative and agile ways of working. This is paramount to ensure the safety of communities, resulting in the swift adoption of Microsoft Office 365 and specifically Microsoft Teams.

The digital tools provided within Teams are vast and continuously evolving to meet the needs and demands of the Frontline Workers. This includes the streamlining of internal and external communications allowing agencies collaborate seamlessly within their flow of work at the highest security standards.

The secure digital workspace means each agency can gain interdepartmental AND cross jurisdictional insights. As a result, Teams can be leverages as an all-encompassing enterprise platform, allowing for one source of truth, single source for file management as well as shift scheduling, conference calls, meetings and instant communication for all resources - internal as well as external.

Teams allows for changes to be communicated in real time, for example scheduling shifts or hospital capacity. A first responder in complex situations can use Teams to discuss the issues with their line manager, the relevant department or even an external workforce in seconds - either through "face-to-face" video calls, telephony or direct messaging.
IMPORTANCE OF REAL-TIME DATA
"The use of real-time data and

Power BI

has transformed what we do. Whether that's information from an emergency or a live feed from a drone ... information allows our staff to understand situations in more detail."




- Chris Davies, Chief Fire Officer at Mid and West Wales Fire and Rescue Service
The ability to instantaneously access information from any location and any device in the field means costly mistakes can be limited, resulting in an increase of positive outcomes with the time saved. Whether this is a medical procedure, a building evacuation or criminal apprehension - each blue light organisation, but most importantly the community will benefit from the quick data driven decision making.
The unique capabilities of Microsoft Teams allows for the cross-agency collaboration problems to be tackled whilst maintaining the integrity and confidentiality of agency data. Each agency has complete control over who can access data - this can be video messages, documents, testimonies and so on.
First Responders Teams' Features
With the current budget cuts, increase of those going to A&E and record high wait times, emergency services are expected to do more with less.

The frontline worker mobile features in Teams' help to cut valuable minutes off each patients wait time with location sharing, smart camera and push to talk walkie talkie along with many more. Walkie talkie enables instant, clear and secure voice communication for the situations that just can't wait using employee or agency owned smart devices. There's zero risk of crosstalk or eavesdropping therefore confidential information can be shared across any geographical location. You can even take it a step further with a heads-up hands-free approach by using integrated wireless headsets such as BlueParrot.
Want to drive instant collaboration and decrease wait times?


If you want to find out more information on Teams' for your First Responders or Frontline Workers, book a call!

Akari are recognised as an elite Microsoft Gold Partner and enrolled in all 3 flagship programmes - meaning we are uniquely placed to drive the adoption of Microsoft Technologies and level up your organisation's way of working using your use cases!

If you're ready to drive instant communication and collaboration, get in touch!
Get in touch
Book a call
with us

If you'd like to learn more about our solutions or products, please contact us. We've got a wealth of insights to share.