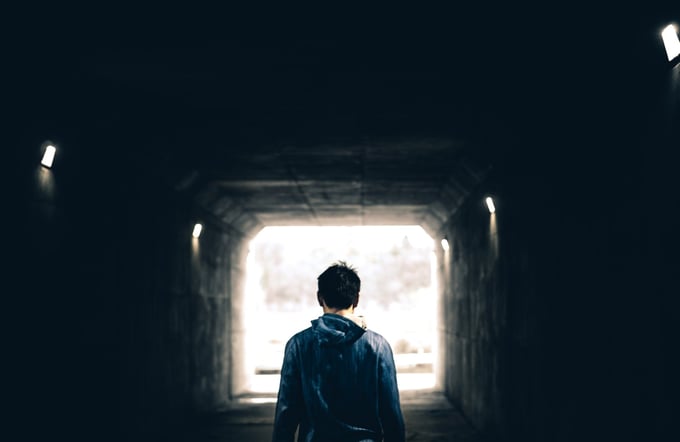 Multi-agency working: How to proactively support vulnerable groups
'Working in collaboration is essential if individuals are to be offered the range of support they require in a timely manner. Multi-agency working is about providing a seamless response to individuals with multiple and complex needs.' – Social Care Institute for Excellence
Multi-agency working enables professionals from different services to come together with a shared goal. We see it often in social services and healthcare, as well as in policing and local councils. When individuals from these agencies collaborate it can be for a number of reasons, but arguably none so important as the protection of vulnerable people.
Done right, and multi-agency working can prevent exploitation of a child or adult with complex needs. It allows agencies to share and access pertinent information on individuals so that they can provide the proper support.
Too often, however, information isn't accurate or readily available. This can result in an agency not providing the assistance it should, and a vulnerable person slipping through the cracks.
True collaboration for real support
Most multi-agency working within the public sector, the third sector and healthcare relies on email-based communication. This can be troublesome if there are a number of external bodies involved, where messages can disappear into the swamp of daily updates, or worse still, the spam folder.
Also, many of these organisations work in very siloed ways, waiting for the handoff of a case from another department before their intervention can begin. In the meantime, a vulnerable person could be in need of assistance.
But what if there was a way for multiple agencies to collaborate outside the silos of their separate organisations? What if they could share information and update cases in real-time, in one place?
By using the Microsoft Power Platform and Microsoft Teams to create a vulnerability hub, agencies can:
Share relevant information securely with the right parties, with no delay.
Make and automate referrals.
Track the progress of a case within each agency and intervene when necessary.
Hold secure meetings over Teams, using the Power BI dashboard to visually represent useful data so it can be easily understood.
This kind of hub would open up communication between all parties involved, and help them make sure no vulnerable person gets left behind.
Rewarding work without the risk
With a Power App and Power BI embedded into Teams, agencies will have increased visibility and management of vulnerable groups. It will allow every agency to provide information in real-time, whether they're in the office or on a mobile device. The result will be accurate, up-to-date intelligence on each case for all parties involved.
And, due to the delicate nature of some cases, you can also choose what data to share.
Using the hub for a multi-agency approach, you can:
Collaborate without risk. With an Azure SQL backend built in, you can lock off data to users of the platform so that only individuals with the right credentials can access it.
Meet regulatory standards. If your agency is answerable to HIPAA regulations, or a compliance regulation in another country, you can use the Microsoft stack to collaborate with the assurance that information is secure.
Expand your platform. Agencies can try the hub in one county or city first before committing to launching it nationwide—yet another reward without risk.
Provide support with Microsoft and Akari
Multi-agency working allows separate agencies to come together over a shared goal. But it only really works if you share the right information at the right time.
As accredited Microsoft partners, Akari can provide a hub designed for multi-agency collaboration, enabling automation for instant responses and data-driven insights into each case.
If you're eager to learn more, we will be running workshops throughout December that will envision specific multi-agency scenarios. And because we have exclusive access to Microsoft funding, these workshops are free of charge. Register here today.
Get in touch
Book a call
with us

If you'd like to learn more about our solutions or products, please contact us. We've got a wealth of insights to share.