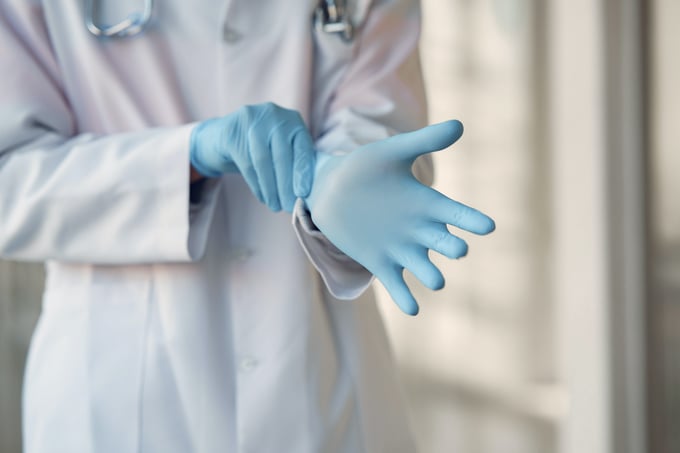 How organisations can keep their public health data secure yet accessible
With cyber security issues increasing over the pandemic, and public health data breaches hitting the news, it's never been more important to boost security.
Thankfully, with modern tools and strategies, you can secure your data while making it accessible to the right people.
Let's take a look at the most important approaches you'll want to adopt.
Embrace staff training
Your data security is only as strong as the weakest link in the chain. Or, in this case, your least security-aware staff member.
To ensure everyone acts appropriately, you'll want to hold workshops where you up-skill staff. We can chat to you about upskilling sessions for both your technical team and end users.
It's important to focus on both general data security principles and those specific to the public health data landscape. For example, your team needs to know the rules around requests for public health data from third parties. Here is a detailed guide on the topic.
Deploy security policies
You'll also want to adopt a series of security policies to protect the public health data you hold.
These include:
These are the fundamentals, but be sure to follow Microsoft's latest advice for the public sector.
Collaborate with Teams
By using modern collaboration tools, like Teams, you can do away with cumbersome email threads and ensure everyone inside and outside your organisation have the information they need. Crucially, you can also manage access and permission to keep everything watertight.
Here are some features that help when working together with Teams:
Share any kind of file. Whether it's uploading files to channels, chats, or meetings, you can add files for secure use.
Control who has access. You can limit who can access, view, or edit files for individuals in your own or other agencies.
Collaborate easily. Working with others on the same document is painless. And, you can keep things clear by using automated sync and version history tracking.
Connect the dots
If you want to take your data accessibility a step further, build an integrated platform that brings the Power Platform and Teams together under one roof (perfect if you've already invested in Microsoft licensing). This assembles your data and collaboration needs into one well-optimised and secure home.
With the right support, it's straightforward to set up systems that suit your situation, whether your agency works alone or with others.
Protect and de-silo your data the smart way
Without the right security processes, your public health data may be at risk of costly leaks.
Thankfully, there are many clear ways to achieve this – including using Teams and building a central hub. However, if you lack the skills in-house, it can be hard to connect and configure your applications to work seamlessly together. So, why not get support from those who have done it before?
If you'd like to chat with our team to find out what's possible, please reach out today.
Are you making the most of your organisation's Microsoft technology?
Did you know that many businesses qualify for funding for our Akari-led Microsoft workshops? So you and your workers can experience the power Microsoft solutions at no cost to you.
These workshops help you realise the value of Microsoft technologies in your business, gain real value from your investment and transform the way you work.

No matter what your business goals are, there's a Microsoft technology to make them happen and an Akari workshop to put you on the path to success.
No matter what one you pick, we'll work with you, on your timeframe to deliver the results you need.
If this sounds of interest, fill out our Fully Funded Workshop Request Form
Get in touch
Book a call
with us

If you'd like to learn more about our solutions or products, please contact us. We've got a wealth of insights to share.