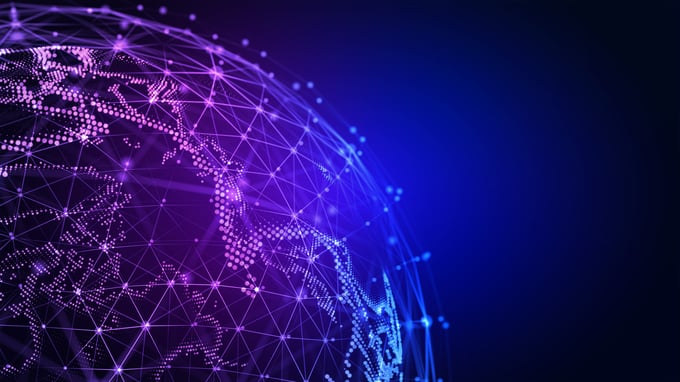 How Azure Synapse Link provides near real time insights on your Dataverse Data
Removing unnecessary barriers is vital to any organisations digital transformation. Once data barriers are dissolved, the impact of analytics grows exponentially. With Azure Synapse Link for Dataverse the barrier between analytical systems and business applications has been eliminated - accelerating time-to-insight.
Previously, to discover deep insights data developers used multiple tools, switching between applications to copy data back and forth - ultimately resulting in time consuming busy work for data teams.
With Azure Synapse Link organisations can now have "one source of truth". With AI you can ensure the data flowing into your business applications is the same data in your analytic solutions - meaning tasks can be performed in the same workstream.
In just a few clicks, you can go from after-the-fact analysis to near real-time insights with an end-to-end view.
To put the cherry on top, it comes as a built in, out-of-the-box solution by easily bringing the power of analytics to every data-connected team and silo.
With that in mind, we'd like to walk you through Azure Synapse Link and how it can improve your organisation for the better.
POOR DATA QUALITY
'The average financial impact of poor data quality on organisations is $9.7 million per year' - Gartner Research
Key Features of Azure Synapse: how can it help?
By automating tedious, time consuming and repetitive tasks such as the transference of data, organisations can streamline their processes and allow for more qualitative tasks to be completed.
But the benefits stretch far beyond this. Other advantages include:
Simple and intuitive. Leverage dataverse and Azures built in features to quickly integrate your dataverse applications into your existing data lake.
Utilise pre built functionality and tooling. Ensure a robust live stream of data to help within your environment, managed by existing pipelines directly from dataverse.
Automation. Continuous export of data and metadata without any manual intervention
Snapshot Updates. Continuous updates for large analytics scenarios allowing for decisions to be made more quickly.
To find out how to leverage Azure Synapse Link in your environment take the leap below:
Ready to take the leap?
If you want to get started with your Data and Analytics best practices register your interest in our Analytics in a Day, where one of our very own Microsoft Certified Data Solutions Experts will explore your business use cases in a workshop tailored to you, providing actionable recommendations along the way. Or find out if you qualify for one of our interactive Microsoft funded workshops. In the workshop, we can recommend some readily available app templates, as well as demonstrate how to build your own customised applications.
Get in touch
Book a call
with us

If you'd like to learn more about our solutions or products, please contact us. We've got a wealth of insights to share.