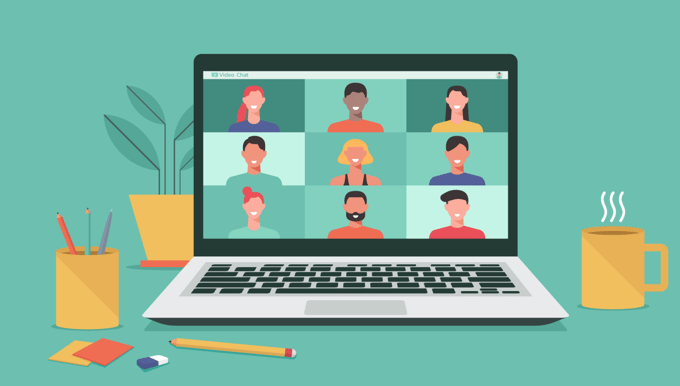 More than just a conversation: Make your online meetings count with these 7 Microsoft Teams features
At Akari, we like to find solutions, not problems! Providing you with the expertise to make sure you leverage the full capabilities of the Microsoft stack and maximise the potential of your existing investment. Allowing you to improve your employee's engagement and productivity, by getting into the habit of using the tools and features within Microsoft Team Meetings and making your meetings more meaningful.You may know Microsoft Teams as a communication platform, used mainly to store files and share information with employees through different channels - however, as hybrid work becomes the new reality, online meetings are not going anywhere - they are part of our day-to-day working lives which is why organisations are feeling the pressure to make their meetings more effective.
Did you know …
"Organisations spend roughly 15% of their time on meetings, with surveys showing that 71% of those meetings are considered unproductive" - Microsoft
1. Raised Hand Feature and Reactions. When someone is presenting or talking in a meeting people tend to be on mute, the raised hand feature allows participants to inform the meeting attendees they want to engage in conversation and speak, without having to interrupt.
In addition, the reaction feature allows you to express your 'feelings' in a meeting - For example, if you agree with a statement your colleague says the 'thumbs up' reaction is a great way to indicate that. The reactions vary from happy faces, and heart reactions, to even clapping hands. Reacting to someone's comments or presentation is a great way to encourage others to interact, and also increases the overall engagement of the meeting without having to again, interrupt
2. PowerPoint Live. PowerPoint Live is a more simple and effective way of sharing your PowerPoint during a meeting - instead of sharing your screen you can now generate all the important tools for performing a presentation confidently. With the PowerPoint layout, you have access to the added notes, and all upcoming slides, and you can also view your meeting attendees all on one screen! This allows you to stay present and reactive to others' opinions on the presentation without getting caught up and distracting yourself mid-presentation.
3. Breakout Rooms. Sometimes it can be difficult for everyone to be involved in the conversation during a meeting, the breakout room feature allows all participants to be separated into smaller groups to allow discussion and brainstorming of ideas. Only the meeting organisers can manage and create the breakout groups. A perfect example of using a breakout room is for team building, to encourage everyone to speak more freely becoming more comfortable and confident during the meeting with a smaller group.
4. Live Captions. There is nothing better than an accessibility feature! This is particularly great for any participants who have hearing impairments as Live Captions will allow attendees to read along with what is being said during the meeting. This is displayed on the screen in real-time. Live Captions are fairly similar to the transcript feature, however, transcription can be accessed after the meeting is finished as an alternative to taking minutes - this is displayed on the side of the screen next to all the meeting members, this enables organisations to keep records of what has been discussed,enabling other people to catch up on anything missed during the meeting.
.
5. Together Mode. In all Team's meetings, attendees are displayed in rectangular boxes next to one another. This layout is portrayed as a traditional teams meeting, however, when having daily calls it's important to change it up a little. This feature enables all members of the meeting to look like they are in the one place, especially with people working remotely it can help avoid any employees feeling isolated from the team, this allows employees to feel more connected to one and another while not always working in the same location.
6. Whiteboard. A great way to be creative! This feature is perfect for online meetings as it provides the opportunity to share your ideas all on one screen. Before the new age of online meetings, the majority were held in person where a range of tools and aids were readily accessible such as whiteboards to note down brainstorming ideas etc. The whiteboard within teams meetings allows for improved collaboration and brainstorming whilst not being in the same room.
7. Adding Apps. The plus icon allows you to access different apps within one platform whilst being in the meeting. For example, a poll. Anyone within the meeting can create a poll. This is a great way to collate opinions and ideas on specific topics. The idea of the poll is to collect the answers privately, compare them, and it also prevents everyone from talking over each other.
For anyone who hasn't used the poll feature before, there are suggested templates you can use such as ice breaker questions. Doing this will get people engaged and more comfortable in the call.
What #TeamAkari can do to help you:We provide multiple customised workshops to help fit your business needs. The Hybrid Meetings & Rooms Workshop covers

the in-meeting applications and features that are best suited for your business!
Get in touch
Book a call
with us

If you'd like to learn more about our solutions or products, please contact us. We've got a wealth of insights to share.