"Accessibility is a necessity that should never be deprived"
- Robert M. Hensel
We all know that accessibility is something that is crucial for many people, especially those with disabilities, including those that are hidden or situational.
However, accessibility and Diversity & Inclusion (D&I) is not just to help individuals on a personal level, but it is also key in helping organisations to create a more thriving and engaged workplace.
Companies are missing out on many opportunities and talent in the market by overlooking those with disabilities. For example, research shows that many adults with autism possess higher-than-average abilities in pattern recognition, memory and mathematics — highly sought-after skills in the technology field and many other sectors.
But if that isn't enough to showcase the opportunities that come with building a more accessible workplace, organisations who are overall more inclusive and have diverse teams are 6 times more likely to be innovative, 6 times more likely to be agile and 3 times more likely to be much more high preforming.
Increase your competitive edge ...
There are about 7.6 million people of working age who have some form of disability - that is 20% of the talent market.
As a Partner with Purpose, we believe in creating powerful, innovative solutions, not just for the sake of it, but instead to create meaningful change and "level the playing field" In everything we do – whether it be change management engagements or custom solutions, we do it with accessibility and inclusion remaining at the heart of it all.
To help your business become more accessible we created a range of solutions to give the helping hand you need to get started:
Our PowerApp 'Yourspaces' is integrated with Microsoft Teams and allows employees to book and request meeting rooms, wheelchair-accessible desks, and parking spaces, in advance to ensure the accessibility requirements of each user can be met!
The data collected allows employees to see how occupied the office will be on certain days, meaning those who may feel overwhelmed in busy environments can choose which days' work best - providing a welcoming space for all.

Akari Diversity & Inclusion (ADI)

Our chatbot ADI will answer all of your questions and inquiries about Microsoft's accessibility features. We don't all learn the same way - so ADI provides useful links, bitesize videos, and tips on how to make the most of the extensive range of accessibility features across the entire Microsoft 365 suite.

ADI will help strengthen the Diversity and Inclusion of your entire workforce by keeping everyone up to date with the latest features and topics across the entire suite!

Adoption and Change Management

We have an advanced specialisation in Change management and believe in taking a

people-first approach

. It's great having access to the latest technology, but this is why it is essential that everyone has the

correct training

and learns in a way that's best for them. In each of our engagements, we focus on the readily available accessibility features to ensure every user is aware of how, why, and when to use the

digitally inclusive tools.

Beginning with discovery, we set realistic goals and understand your current utilisation and technology maturity level. We follow up with persona analysis focusing on end-user scenarios to carry out a bespoke plan. Finally, we deliver training and provide customised information packs in multiple formats, including user guides and bitesize videos, allowing the end users to access the required information the way they learn best - each user is unique and so should their learning be!


A helping hand to get you started:
Championing Diversity & Inclusion (D&I) is not only the right thing to do, but it's the smart thing to do. It's no secret that in the current climate, retaining talent is just as important, if not more so, than sourcing it in the first place.
Inclusive organisations are 60% more engaged, meaning employees are a lot less likely to leave.
So, if you are one of the many who want to be accessible but just don't know how - you're in the right place! Just by following this checklist, we'll help you get started and put you on the right track to becoming more accessible and creating an inclusive workplace for your employees!
Live captions. For people who suffer from loss of hearing you can turn on captions to be able to read what a person is saying on a Teams meeting - to do this click on your meetings control, select more options, and turn on live captions

Magnifier tool. This enables you to enlarge the screen - to do this press the Windows logo key Plus sign (+)

Reader Mode. A great tool to simplify your page, with things like hiding distractions such as pop-ups, it will leave your screen with the essentials. To access this in Immersive Reader press F9

Dictate. With the simple steps of clicking the microphone icon on your tools bar at the top of your document. This allows you to pronounce the text you would like to enter without having to use your keyboard - you can do this for documents, emails, notes, and more!

Screen Reader. Whilst on a live event, or call you are able to cancel out distractions such as blurring out the speaker's background, this prevents any background noise from interfering with any sign language demonstrations
Ready to get started?
If you want to find out more on Akari's Adoption & Change Management Program, ADI, or YourSpaces, book a call!

As an elite Microsoft FastTrack Partner, we provide professional training and advice to allow your organisation to meet its goals. If accessibility is one of them contact us now to find out more:


Related blog posts
Driving adoption & productivity with a people first approach
Achieving a successful technical rollout means focussing on driving adoption and ensuring everyone understands the benefits of working in a new way. Akari take...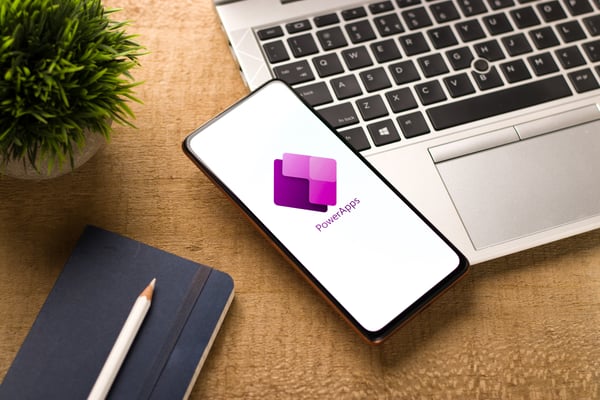 How Power Apps creator kit helps ensure accessibility standards are met
Want to utilise the latest features in Power App development? Discover how the Creator Kit helps increase developer productivity whilst ensuring UX & UI...
Get in touch
Book a call
with us

If you'd like to learn more about our solutions or products, please contact us. We've got a wealth of insights to share.