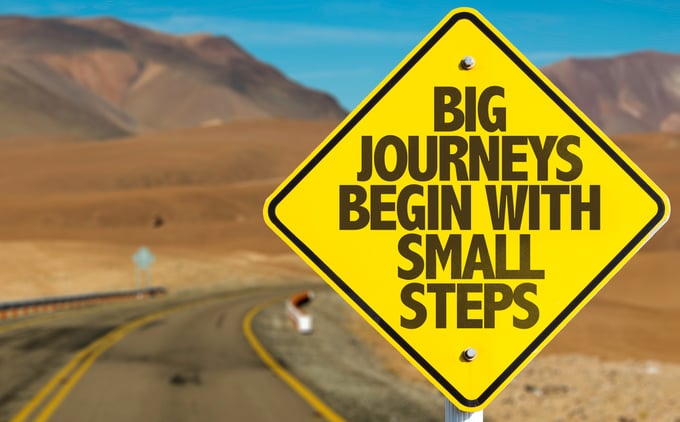 Driving adoption & productivity with a people first approach
"Change is fundamental for any organisation's growth and success".

Creating an innovative and adaptable work environment often involves deploying the latest technology. Access to this is great, but it doesn't guarantee success - especially if it isn't utilised!

This can be difficult if there's even the slightest internal resistance. This can be due to new technology being seen as an inconvenience or people being unsure of how it benefits their role.

It is our job to work with you to ensure all employees see this change as something you are doing for them, and not something you are doing to them.

At Akari, we do things a little differently... we take a people first approach to our globally recognised Change Management Programme. We ensure employees understand all of the benefits of the technology - not just generally but benefits specific to them and their role.
Getting employees excited about change means that organisations are able to leverage the full potential of their existing investment, all while having their employees on board - increasing productivity!
But wait, it doesn't end there! Our collaborative sessions mean employees are more engaged with the training too. This takes away the fear of the unknown and allows change to be embraced!
ENGAGEMENT INCREASES PRODUCTIVITY
Engaged employees are

17% more productive than their peers, and companies with higher productivity rate benefit from around 21% increased profitability!
Our Key Activities for Successful Change - Tailored to You!
Accessibility is a driving force behind everything that we do which is why discussing accessibility features is a standard element to our change management programme. We take a deep dive into what is readily available for you, so every user is aware of the tools that aid digital inclusion. Our programme is an open and inclusive process from start to finish.
To get the ball rolling, we always start with an in-depth discovery session, where we get to understand your current utilisation of Microsoft Technologies and work with you to set organisational goals so that we have a way to measure success and work towards key milestones.
Carrying out either a persona analysis piece or identifying user scenarios is the next important step to ensure the engagement is 100% customised to meet your specific needs. Role specific interviews or brainstorming sessions with identified champions are crucial to create and implement a training plan that suits everyone - there is no "one size fits all" approach when it comes to training and adoption.
We understand that each user is unique - and so should their learning be! Once we have our key personas/scenarios, we begin to build out an adoption and training plan that is inclusive to everyone. This often means providing multiple sources of training and allowing the end users to access what is relevant/suited to them. This includes;
Interactive sessions

- (virtual and/or in person) with one of our

experienced trainers

User guides

- easy to follow, written material that can be accessed at any point with ease
Bitesize videos - short clips around specific areas for quick refreshers or for those who prefer to follow along

Ongoing Learning

- after training is complete, users have a platform where they can continue to ask questions or for new employees to be onboarded. This can be through monthly webinars (topic specific) or drop-in clinics, to ask the questions at a time that suits them
Centre of Excellence (CoE) - a space created for key stakeholders to utilise during this change process. It allows you to share updates, collaborate on training or other materials and have a safe space for any questions
What #TeamAkari are most looking forward to.
We are so excited to start incorporating Microsoft Viva, in all its glory, into our Change Management engagements - especially with the launch of Viva Goals! It's no secret that Viva is quickly becoming a key tool when it comes to employee engagement and this fits in perfectly with our people first approach during those crucial adoption phases. The brand-new module, Viva Goals, is centred around OKRs and ensuring that organisations have a simplified way to create, manage, track and celebrate the success of reaching business objectives, no matter how big or small they may be. This will be a very exciting feature to have in our toolkit during these engagements and to help our customers enhance the way they work, communicate and collaborate during their digital transformation journeys!
Want to drive employee productivity?
If you want to find out more information on Akari's change programme, book a call!

Akari are recognised as an elite Microsoft Gold Partner and enrolled in all 3 flagship programmes - including Viva Goals! As such, our change management programme is the ultimate way to drive the adoption of Microsoft Technologies and level up your organisation's way of working.

If you're ready to boost employee engagement across the board, resulting in increased profitability, get in touch!
Get in touch
Book a call
with us

If you'd like to learn more about our solutions or products, please contact us. We've got a wealth of insights to share.