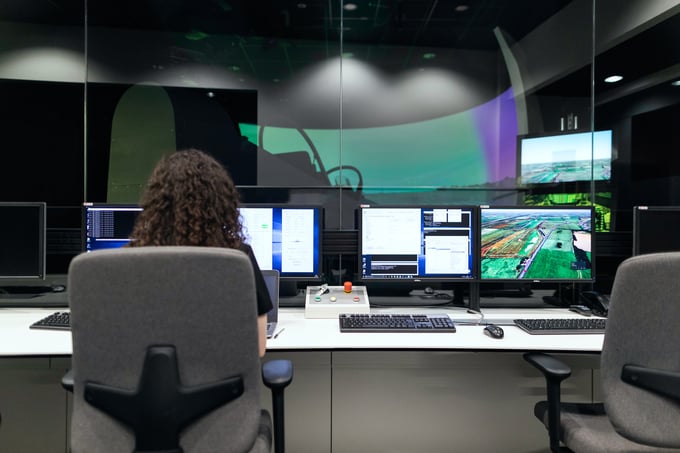 Beyond the Power BI dashboard: how to make better data-driven decisions
Yes, Power BI dashboards are exceptionally valuable. However, they aren't the whole story when it comes to using Power BI.
Indeed, it's better to think of the dashboards as the cherry on top of the cake.
Dashboards might look great, like the cherry, but if you bite into a cake that tastes bad, suddenly the cherry isn't important. Here, the well-made cake is a well-built data architecture. This is what will unlock the insights that drive meaningful business change for your organisation.
To shine a light on the matter, let's explore how a hypothetical logistics company could use Power BI to uncover insights and opportunities.
Tangible benefits driven by Power BI
When assembling your data models, you first need to surface data from around the business. Then, you can bring it together usefully. Crucially, this means connecting data that normally sits in silos.
So, for our logistics company, this means bringing in data from their picking system, their rostering system, as well as data from their HR software.
Armed with this, it's possible to find avenues of business growth and optimisation that previously lay hidden.
For the logistics business, the model provides:
Financial and productivity reports that show total labour spend. In addition, they can discover how much time employees spend loading trucks at the depot, versus time spent waiting for trucks or for instructions.
Insights and trends on productivity, such as the number of picks per hour per employee. And, how long it takes (and should take) to pick and pack certain items, for example, picking a small light item should be faster than a large item. Then, they can work to reduce overall load time and staff per load.
Opportunities to improve processes and the layout of the warehouse. Specifically, this might mean moving certain stock items closer to certain loading bays to improve efficiency. For example, you might bring more expensive items closer to loading bays that serve more affluent post codes.
As you can see, thanks to Power BI, the logistics company can immediately start finding ways to level up their operations.
It's also worth noting that all this is without AI and machine learning, or further solutions from the Power Platform — it's just through bringing data together to highlight innovation opportunities.
Take advantage of Akari training
As the leading business intelligence software, it's clear Power BI is a tool worth making the most of.
So, to get up to speed quickly with the tool, why not make use of training from experienced partners?
With training from Akari, you'll enjoy many benefits, including:
Categorisation of data within your company.
Investigation of your current technical debt. (Poorly designed systems will lead to growing costs over time.)
Exploration of all data that is useful, useable and analysable.
As part of our Power BI training, we can deliver succinct sessions such as 'dashboard in a day' or 'analytics in a day'. We can also provide more in-depth training customised to meet your unique needs.
Think deeper than just Power BI dashboards
Don't get us wrong - we love Power BI dashboards.
That said, the architecture and infrastructure behind your data is what will make the difference and help you find paths to innovate.
To take the next steps with Power BI, you can upskill your team with our training or contact our support team with any specific questions.
Get in touch
Book a call
with us

If you'd like to learn more about our solutions or products, please contact us. We've got a wealth of insights to share.